As a registered housing provider New Outlook are able to offer Tenancies with Supported Living packages in the Erdington and Northfield areas of Birmingham. We also provide intensive Care and Support for people in their own homes.
Silver Birch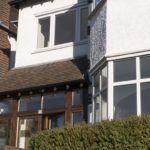 Silver Birch in Erdington is a beautiful 'Arts and Crafts' period property that has recently been converted into four self-contained supported apartments for people with a sensory or specialist need

Facilities: Fitted kitchen | Large bathroom with walk-in shower | Spacious lounge | Double bedroom

Northfield, Birmingham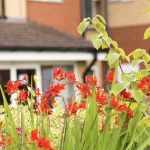 The newest addition to our Supported Living portfolio is in Northfield, Birmingham. The property, a large flat, has been refurbished to offer en-suite accommodation and shared kitchen and living space for three people with a visual impairment or other specialist need. It also has a lovely secluded garden and good access to local services and transport.
Home Support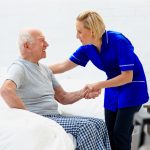 We also provide intensive Care and Support packages for people in their own home in the following areas:

• Dudley
• Wolverhampton
• Worcestershire
Click to download the New Outook brochure