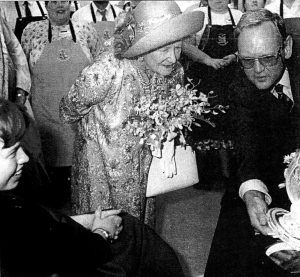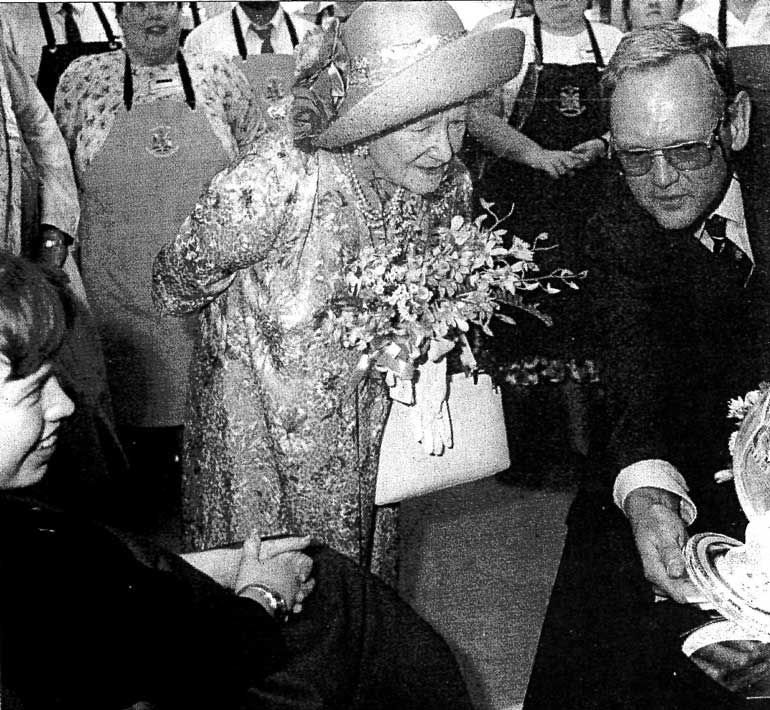 Starting out in 1846 as the Birmingham Royal Institute of the Blind (BRIB) New Outlook has undergone several transformations to become what it is today ‐ a professional, reliable and committed provider.
Date
Event
---
1846
Birmingham Royal Institution for the Blind (BRIB) established in Harborne to provide a range of services for the blind residents of Birmingham.
1974
BRIB Housing Society formed to meet demand for residential care for people with multiple disabilities who attended day care services provided by BRIB.
1979
Oakwood Residential Care Home built housing 18 residents in 14 rooms.
1982
30 Oak Close, a 3 bedroom freehold property acquired to provide more independent living for three Oakwood residents.
1987
An extension of 7 single bedrooms, 6 bed-sitting rooms, communal lounge and kitchen added at Oakwood Residential Services.
1991
115 Woodville Road purchased for use as a group home for 4 residents.
1991
Queen Mother Gardens built – 24 one bed flats of very sheltered accommodation with a 2 bedroom warden flat.
1996
Albert Weedall Centre built with Housing Corporation Grant and a £400K contribution from BRIB. 24 one bed flats of very sheltered accommodation
1996
Selly Oak Road Residential Home opened. This was rented from the Bournville Village Trust and opened with 5 residents transferring from Oakwood.
1997
BRIB Housing Society became a separate entity independent of BRIB and changed its name to New Outlook Housing Association Limited (NOHA)
1998
30 Oak Close no longer a care home so 3 residents became tenants with support
1998
Selly Oak Road Care Home transferred to Birmingham Focus.
1998
Mill House purchased – senior management and support services moved from BRIB to the new offices.
2000
New Oaks opened as a 6 bedroom residential care home with the residents moving from the Oakwood site.
2001
Tulip Gardens opened as an 8 bedroom residential home with the residents moving from the Oakwood Residential Service.
2002
Sale of leasehold interest in the Oakwood site to BRIB. Queen Alexandra College to move into half of the building with second half transferring in 2003
2003
Wardens Flat at Queen Mother Gardens converted to 2 bedroom flat for tenants.
2003
Silverbirch opened as a 6 bedroom residential home with the residents being the last to move from the Oakwood Residential Services.
2008
NOHA rebranded to the yellow (eye) logo.
2011
NOHA registered as domiciliary care provider with The Care Quality Commission and began delivering care to people living in own sheltered services.
2012
NOHA rebranded to New Outlook.
2012
Planning permission granted for seventh bedroom to Silverbirch. Completed 2013
2015
New Outlook begins working in partnership with Nehemiah Housing Association delivering care into two Sheltered housing schemes
2015
New Outlook took over management of Chatham Place, a 64 apartments extra care facility owned by Midland Heart HA
2015
New Outlook enters into a lease agreement for Edenwood a new care home to replace Woodville Road and New Oaks.
2016
New Outlook buys 42 Silverbirch Road and begins work to convert it into a supported living scheme of four self-contained apartments
2016
Residents from Woodville and New Oaks move into their new home – Edenwood in Edgbaston.
2017
Boldmere Drive – a small care home in Sutton Coldfield transfers to New Outlook from Midland Heart HA.
2017
Beech House – a six bed care home in Erdington transfers to New Outlook from Focus Birmingham
2017
42 Silverbirch Road development completed and flats ready for new tenants.