New Outlook – Executive Team
New Outlook – Board of Management
New Outlook is governed by a Board of Management who have the responsibility of agreeing the objectives and key policies of New Outlook. Board members are to act as custodian of New Outlook's values and ensure that the residents' voices are heard in the decision making process.

Chair – Simon Wilson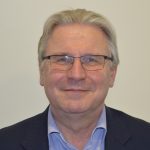 Simon works extensively with national and local government on policy issues such as health and education. He also convenes a network of small businesses dedicated to creating positive benefit in their communities. Simon has been a volunteer board member and Chair of organisations at local, national and international level.
Vice Chair – Annie Dickson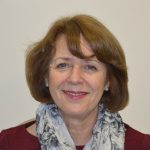 Annie has extensive experience in local government social services as well as the social and supported housing sector at senior, strategic and operational management level.  She has  considerable experience of developing and improving services for older and disabled people. Prior to her retirement, she was the Strategic Lead for Personalisation in Worcestershire and implemented significant changes in organisational structures and systems as well as in assessment and service provision.
This background makes her ideal for her role of Vice Chair of the New Outlook Board and Chair of the Scrutiny Committee.
Jan Falconer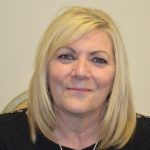 Jan, a self-employed consultant, is a passionate high performing professional with a wealth of experience in local Government and health services based on a  successful career in operational and strategic leadership. Her experience includes Residential, Domiciliary, Supported Living and Prison services ensuring services are safe, effective, caring, responsive and well led.  Jan is a real asset to New Outlook, particularly with her operational experience in the Supported Living and Home Support services and she has also recently joined the Scrutiny committee.
Jenny Gage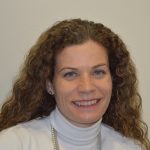 Jenny is CEO for sight Concern Worcester and brings a knowledge of sight loss and disability to the New Outlook Board.  She has considerable experience working at a senior level in the voluntary and charitable sector and in particular working with organisations in the sight loss, learning disability and older people sector.
Paul Keiser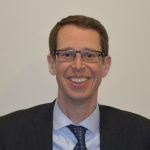 Paul joined the New Outlook Board in 2018. A Chartered Wealth Manager and Private Banker, Paul has extensive knowledge and experience in the wealth management and banking industry of over 30 years.  He has achieved first class results within sales, relationship and leadership roles through strong team leadership and excellent levels of customer service.  His experience in this area adds strength to the finance and governance aspect of New Outlook as a member of the Finance, Audit and Development Committee.
Kate Martin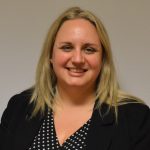 Kate joined the New Outlook Board in 2018. She is a great addition to the Board, bringing excellent and comprehensive experience of Strategic Housing Services, Property Management, Residential Development and Supported Housing services at a senior level - mainly from working for Local Governments across the UK regions and in London; but most recently as the Service Director- City Housing for the City of Wolverhampton. Kate is a Fellow of the Chartered Institute of Housing, Member of the Institute of Economic Development and Associate of the Royal Institute of Surveyors. This really strengthens the New Outlook housing governance.
Gregg Reed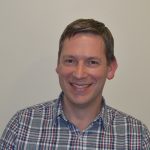 Gregg started his career as an engineer and worked for many years as a supply planner for a large international company. He is now a full-time ethical property investor and coach helping people to avoid repossessions and sell their houses through ethical investment solutions.
Ian Stuart
Ian has extensive experience in social housing and in particular housing management and development. His extensive knowledge of housing makes him a valued Board member as well as a member of the Scrutiny and Finance, Audit and Development Committees.