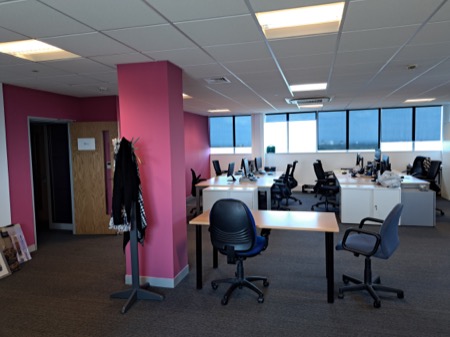 At the end of May this year, our Team at Head Office in Oldbury successfully relocated to their new office. We've not gone far though, just up a couple of flights of stairs to the 5th floor at Trigate. All contact telephone numbers and email addresses remain the same.
The new office is a bright and airy space, and we have had a pop of pink painted across the back wall and on two of the pillars to reflect the colouring from both the New Outlook and Vision Homes logo. Staff from New Outlook and Vision Homes have been working together and getting to know each other.
We have some fantastic views out over Oldbury with the Birmingham skyline in the distance. To learn more about Vision Homes, please visit their website.