2019
We were thrilled when local legend, Blind Dave, accepted our invitation to talk at our annual Employee Awards Ceremony held at the Midlands Arts Centre this year. Blind Dave is the first and only blind person in the world to have completed the ultimate endurance challenge of 7 marathons in 7 days on 7 continents.
His entertaining tales about how taking a positive attitude has enabled him to successfully complete some utterly awesome endurance challenges, certainly created a buzz around the room. He left us all feeling motivated to think differently about how we can support our customers to fulfill their dreams – thank you Dave!
A massive well done and 'thank you' too, of course, to all of our Award winners – some of whom are pictured below receiving their award from Blind Dave.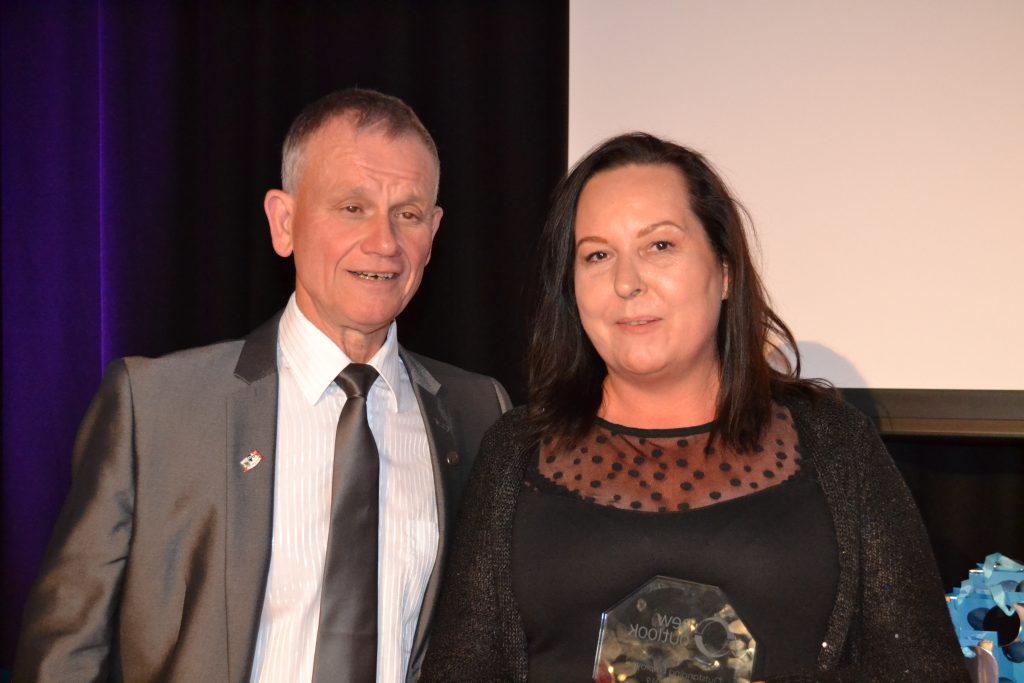 Other winners, not pictured here were Jennifer Flynn from Chatham Place; Tracey Fay and Sonia Facey (39 Silver Birch Road) and Sharon Edward (Home Heroes),
Team of the Year!
Our two Silver Birch schemes in Erdington were awarded with the 'Chief Executives Award'. Chief Executive, Lydia Bailey said "This team have worked hard and innovatively to create a flexible, sustainable service. They have made the most of resources resulting in brilliant outcomes for our customers". Pictured below is Shareen Akhtar collecting the award on behalf of the team – Go Team Silver Birch!
Manager of the Year 2019!
Votes from both staff and the Executive Team at New Outlook led to Caroline Coogan, scooping up the Manager of the Year Award for 2019. One colleague said of Caroline "she is so approachable and always willing to listen" Lydia Bailey, Chief Executive added "Caroline is totally committed, principled, optimistic, enthusiastic and always willing to help". Congratulations and thank you Caroline, we're lucky to have you on the team!